Editor's facts about GoldenRace virtual sports betting
GoldenRace virtual sports betting is a recognized provider of virtual sports betting and numbers games. GoldenRace was founded in 2006 and is headquartered in Malta. The company is specialized in developing and delivering virtual sports products and other number games to the gaming industry.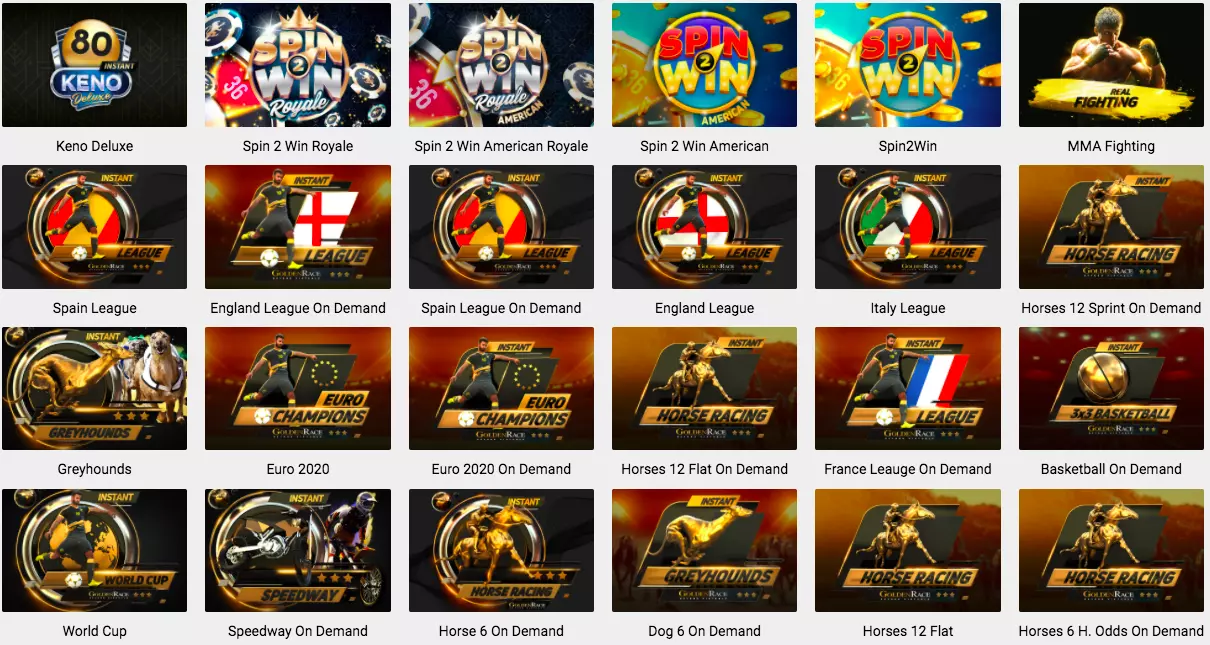 GoldenRace is known for its extensive selection of virtual sports and numbers games. They offer virtual football games, horse racing, motor sports, dog racing and much more. These games are designed to give players a realistic experience of sporting events. In addition to virtual sports products, GoldenRace also offers a number of number games such as keno, bingo and scratch cards.
GoldenRace offers a comprehensive solution for gaming operators who want to integrate virtual sports and numbers games into their platforms. This includes software, odds pricing and risk management. The company ensures that its games are adapted for mobile gaming, making them accessible to players on smartphones and tablets.
GoldenRace is licensed and regulated by several recognized gaming authorities, including the Malta Gaming Authority, and adheres to industry standards for safety and fair play. As a responsible player in the industry, GoldenRace has implemented measures for responsible gaming, including tools and features to help players control their gaming behavior.
Our conclusion of GoldenRace virtual sports betting
GoldenRace has gained recognition for its focus on virtual sports and numbers games. The company's products are popular with both gaming operators and players seeking realistic and entertaining gaming options. If you are interested in playing GoldenRace games or want more information about the company, you can visit their official website or check the availability of their games in various online casinos and gaming platforms.