Over the past week, there have been many developments regarding DeFi altcoin projects, several strategic partnerships formed and product launches.
1. Euphoria integrates Chainlink price feeds
The first DeFi Updates from the Chainlink-Harmony integration will facilitate the launch of new projects, products and mechanisms on the Harmony mainnet. According to the official blog post, Chainlink was integrated because it currently stands as the best decentralized Oracle solution for the entire Blockchain and crypto space.
2. $17M Series A funding from DeFi altcoin project Aztek
Aztek recently raised $17 million in a Series A funding round led by Paradigm . Also, the funds raised will bring programmable privacy to Web 3. Other participants in the funding round include Libertus Capital, Ethereal Ventures, DeFi alliance, etc. is located. Aztec is also known for its focus on ensuring everyone has access to privacy.
3. Christmas gift from DeFi altcoin project Rigel Protocol
In keeping with the Christmas spirit, Rigel launched a Christmas raffle. Rigel community members have the opportunity to win exciting prizes and prizes during the raffle event. The first draw started on December 13, 2021 and is expected to run until December 20, 2021. Also, the second event started on December 16 and will end on December 23, 2021.
4. DeFi altcoin project KyberSwap integrates DEXToolsApp
Last week, KyberSwap announced a strategic integration with DEXTools , its top trading analytics platform. This decentralized platform has over 30 Million users who will have access to the current trading pairs of KyberSwap token. As a result, users will have access to more accurate and competitive prices.
5. TofuNFT partnership with DeFi altcoin project Metamonstas
Popular NFT marketplace tofuNFT has strategically partnered with Metamonstas, a Play-to-Earn (P2E) game. Also, Metamonstas has been touted as the "Next Revolutionary P2E Game in the Crypto space".
6. PlayNFT | Efinity – launches Twitch addons
With support from Enjin's Efinity , Twitch will soon have PlayNFT features via a plugin. This means that creators and streamers on Twitch can offer rewards to viewers. In addition, broadcasters will be able to print NFTs on PlayNFT.io to enable them to engage with their audience.
7. AcknoLedger partnership with KAKA NFT World
AcknoLedger, the mapping and monetization platform for Web 3 digital assets, has strategically partnered with KAKA NFT World. Therefore, through the partnership, AcknoLedger will help map the NFT in KAKA. In addition, the indexing platform will provide KAKA users with better and more accurate search results.
8. GameFi GAFI icon is now on KuCoin
Popular exchange KuCoin has added support for the GameFi native token GAFI. This means that interested people can now trade GAFI on the KuCoin exchange.
9. MetaGameHub launches Blockcahain connection node
Last week, MetaGameHub launched a Chainlink node. This is a proposal to bring NFT valuation data to the Blockchain for decentralized applications (dApps). In addition, developers will now have easy access to NFT valuation data thanks to the node launch.
10. DeFi altcoin project Galaxy Sidus IDO launch
The Galaxy Sidus IDO launch was recently streamed live on Paid Network's Ignition panel. According to reports, the ticket price for the allocation was $150 with 10% monthly vesting. In addition, the distribution will be made via Airdrop using the Ethereum Chain.
11. Terra (LUN) surpasses Binance Smart Chain.
According to data provided by Defi Llama, Terra has become the second largest smart contract platform in terms of total unlocked value, reaching $16.6 billion, surpassing Binance Smart Chain. With the broader cryptocurrency market in recession, the Terra network's native token LUNA rose 22% last week.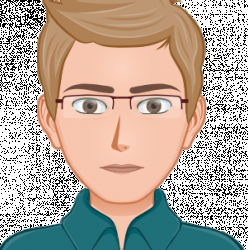 Latest posts by Anders T. Nestin
(see all)