The Shiba Inu (SHIB) has had a very interesting week. The weekly growth rate of up to 300% got its first burst from the official listing news on Coinbase. Again, this jump was just a preview of the surge that took place a few days ago.
What happened to the price of SHIB?
SHIB price has increased by over 50% for just one day. Unbelievably, the next day the price increased by 242.9 percent on the one-week chart as it took its 24-hour gains closer to 100%. At the time of writing, it is trading at $0.00002902 and its daily earnings are in the first place with 13.93% despite the market overall. Meanwhile, it's still 180% more valuable from the last 7 days.
So what is interesting about the meme coin?
During this period, a very interesting trade took place outside of the SHIB price. According to WhaleStats, we can identify a large number of SHIB transfers. To be precise, the transfer was 6,178,758,122,373,372 SHIB . These 6 trillion SHIBs were transferred from one Ethereum wallet to another. This transfer took place just before the spike seen a few days ago. On closer inspection, we are able to track funds further thanks to Etherscan.
More than 6 trillion SHIB transferred again
The funds were moved several more times until they settled in another unknown wallet. The crypto community is very curious about who predicted this rise and profited from it. There is a whale moving 6 trillion SHIB in the golden hour. And who he is is a mystery at the moment…
It's hard not to wonder, but who can buy such massive meme coins? It could be anyone from the community, but it's still worth considering a key figure in the industry, Elon Musk, who is a huge fan of meme tokens. According to analyst Nicole D'souza, it's no secret that Elon Musk believes in cryptocurrencies. In fact, it's obvious how fond he is of meme tokens, especially Dogecoin.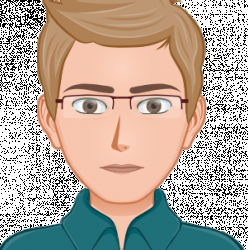 Latest posts by Anders T. Nestin
(see all)