Bitcoin surpassed all-time highs set in April 2021 and broke a record with an intraday high of $67,276. At the time of writing, it has dropped to $65,194. Ethereum still hasn't broken its all-time highs, but it has managed to climb above the $4,000 level. This bullish sentiment prevailing in the market has also benefited altcoin projects. In the last 24 hours, many altcoins started to gain value.
Altcoin projects on the rise: They gained over 10 percent
First of all, Nexo was the coin that rose the most in 24 hours. The coin of a blockchain-based lending platform that offers instant cryptocurrency-backed loans to users gained 18.15 percent. Second, Solana's SOL token , one of the stars of 2021, rose 16.69 percent. Solana is a functional project based on the permissionless nature of Blockchain technology to provide DeFi solutions. Many integrations are taking place in the Solana network. The most recent of these was with the major cryptocurrency exchange OKEx. OKEx has enabled deposit/withdrawal of USDT and USDT via Solana network.
Third, the coin that rose the most was Flow (FLOW) with 13.9 percent. Dapper Labs' Flow Blockchain is one of the foremost networks in the emerging NFT market. Dapper Labs announced that Flow community validators are now running 68 percent of the blockchain network's total nodes. In other words, there has been an important development regarding the decentralization process in the network. Fourth, Enjin's Enjin Coin, which provides blockchain-based gaming products, rose 13.45 percent. Although there is no new development observed on the network, last week, Steam banned games using Blockchain and NFT technologies. As a game product provider, ENJ has also started to react to this.
QTUM, REN and LTC also gain momentum
Fifth, Qtum (QTUM), the PoS Blockchain platform, gained 10.54 percent. Looking at the latest developments on the network, a new tweet from Qtum founder Patrick Dai caught the eye. Dai announced that Qtum will support Bitcoin Taproot in the next release.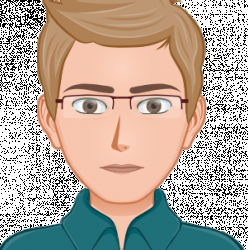 Latest posts by Anders T. Nestin
(see all)