Bloomberg's chief commodity strategist Mike McGlone once again gave good news to the Bitcoin community on Twitter. We remember the strategist from his earlier accurate predictions. He had predicted that BTC would hit $10,000 in early 2020, and he wasn't wrong. When Bitcoin was at the level of $ 9,000, he heralded $ 12,000 and his prediction was correct. In 2021, he predicted that BTC would see $ 50,000 in early January, and his prediction came true in February. Now, Bloomberg's pro-Bitcoin strategist thinks that the price of the leading crypto could rise significantly in the last quarter of 2021, and he voiced his previously mentioned $100,000 prediction.
"Rising US debt could help Bitcoin (BTC) rise"
Mike McGlone tweeted that Bitcoin could enter a unique phase that could result in a price surge in the fourth quarter of this year, as tensions escalate over US debt and a potential default. According to the Bloomberg strategist, the most important feature of Bitcoin is its limited supply of 21 million units. The strategist warns asset managers who avoid investing in Bitcoin that the debt ceiling problem could turn against them:
«With tensions over rising US debt and a potential default, Bitcoin may be entering a unique phase of Q4 price growth as markets rely on the coding that defines the crypto supply. The debt ceiling problem could work against executives who avoid investing in Bitcoin»

Mike McGlone claimed earlier this year that Bitcoin will see a significant price increase later this year due to its dwindling supply and widespread adoption. This year, two giant companies have embraced Bitcoin: Tesla and Twitter. Tesla did this earlier in the year. However, in the spring, Elon Musk chose to stop accepting BTC payments due to controversial issues regarding the carbon footprint of mining. However, before he started accepting BTC, Tesla announced that he had invested a mind-boggling $1.3 billion to put Bitcoin on his balance sheet. As for Twitter, recently Jack Dorsey announced trials of the feature that allows rewarding any user with Satoshis for their tweets.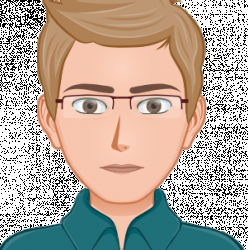 Latest posts by Anders T. Nestin
(see all)