Bitcoin rose to $ 50 thousand today after a long break. The rise in Bitcoin has had an impact on other coins as well. On the other hand, Tesla's CEO, Elon Musk, once again marked the markets. When Musk shared a photo of his Shiba Inu dog named Floki, the cryptocurrency called "Floki" gained 40 percent.
Chinese People's Bank It had banned all cryptocurrency transactions and trading activities in the past weeks, resulting in a short-term market sell-off. The crypto money market, which has been trying to recover for about 2 weeks, Fed head Jerome PowellIt started to rise last week with the green light of. Bitcoin, which is considered the ancestor of cryptocurrencies, is trading at the limit of 50 thousand dollars as of 17.40.
BITCOIN HAS $50 THOUSAND
Bitcoin 7, the leader of the crypto money world September It exceeded $50,000 today for the first time after . After the decline in April, Bitcoin, which has been in the 30-47 thousand dollars band for months, went above 50 thousand dollars at noon.
With a 1-year rise, Bitcoin broke the historical record by reaching the level of 64 thousand dollars. The decline that followed this record continued for 5 months.
ETHEREUM RISES $200 MORE
After the rise of Bitcoin, eyes turned to Ethereum, which will fire altcoins. Ethereum, which has risen to $ 3,200 since the beginning of the week, is hovering above $ 3,400.
ELON MUSK DECLARES HIS DOGEFATHER
The richest person in the world who declared himself the Dogefather (father of Doge coin) Tesla and Space X CEO'That Elon Musk responded to a user's tweet. This showed that cryptocurrency followers should be on the alert.
Tweeting about Floki Inu, Elon Musk announced that he will share a photo about this cryptocurrency today. A user first gave recommendations about Tesla. Then "Where's Floki?" He asked Musk a question.
MUSK SHARE, FLOKI RATED 40 PERCENT
Elon Musk, who has a fortune of $ 200 billion, first responded positively to the suggestions about Tesla. He said in his next sentence that he will post a photo of Floki tomorrow. After this event, the cryptocurrency Floki, which made a splash, gained close to 40 percent.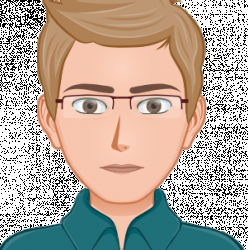 Latest posts by Anders T. Nestin
(see all)