According to analysts, another bullish year will be followed by the unprecedented record gains in the Bitcoin and altcoin market in 2021. As crypto-related regulations become clear, a new wave of money still waiting will flow into the area.
Crypto predictions for 2022
Crypto analyst and host of The Wolf Of All, Scott Melker, notes that what makes Bitcoin such a good store of value and hedge against inflation is Bitcoin's continued deflationary pressure. The analyst states that not only is 21 million cryptocurrencies, but every four years, the difficulty of issuing these coins doubles, meaning that half as many new Bitcoins will be mined in that time:
– Rising demand and declining supply, Bitcoin.
"Consolidation was inevitable after such a bull run" for Bitcoin, LQwD CEO and co-founder Shone Anstey states that the price of Bitcoin depends on some of the larger markets and what is going on with the Federal Reserve. However, the CEO says support remains at current levels.
Many analysts have identified $100,000 as the next target for Bitcoin. And he stated that wider adoption is the main driver to get the leading cryptocurrency there.
Bloomberg Intelligence senior commodity strategist Mike McGlone says Bitcoin's current support level is $40,000 and its initial resistance is $70,000. The strategist adds that money managers face a greater risk if they do not have their allocations to crypto by 2022:
– Past performance is not an indicator of future results. But when a new asset class outperforms established ones, opponents have no choice but to join. Money managers may face greater risks if they continue to allocate portfolios to cryptos.
Predictions for bitcoin price
Scott Melker says he won't be surprised to see Bitcoin hover above $100,000-120,000 next year:
– This is my conservative prediction for the next bull run. I can't spare a time for this, but I think Bitcoin will go to $235,000 and leading altcoin Ethereum will likely exceed $20,000 to $25,000 in the next two years.
Shone Anstey, CEO and co-founder of LQwD, says Bitcoin's outlook for 2022 is over $100,000, and he expects the next boom to occur in the first quarter of next year:
– A key driver next year will be the approval of a spot Bitcoin ETF . There can be several confirmations at the same time. And we will have more capital going into this market. In the short term, strong support is at $42,000.
How will the regulations affect the Bitcoin and altcoin market?
– Many people see regulation as a major threat to space. But sensible adjustments could be the next catalyst for a massive upswing . Clarity from the regulators will give this colossal money the confidence to come into space. Next year will be a reinforced continuation of what we saw in 2021. We are only on the tip of the iceberg for both mainstream and corporate adoption.
Bank of America global crypto and digital asset strategist Alkesh Shah thinks regulation will drive the next inflection point in the digital assets space:
– Regulation could lead the next milestone towards broader digital asset adoption from institutions, individuals and banks . Many institutions are waiting for the rules of the road to be established before adding exposure to digital assets.
According to Alkesh Shah, a regulatory framework will encourage payment companies to integrate Blockchain technology and stablecoins into their platforms to make purchases and money transfers faster and cheaper, increasing the use of stablecoins by individual users.
Can Bitcoin's value rise to $500,000?
Ark Investment Management founder and CEO Cathie Wood estimates that the new institutional and hedge fund allocation to Bitcoin could add $500,000 to Bitcoin value over time:

– Institutions are moving. To some extent, this is a new asset class with very different correlations compared to other asset classes. If the transition of institutions to Bitcoin rises to roughly 5% over time, Bitcoin could rise to $500,000.
According to Mike McGlone, the Federal Reserve's renewed momentum to eliminate the punch bowl and falling bond yields could signal a macroeconomic environment that supports leading cryptocurrency Bitcoin and leading altcoin Ethereum in 2022 . Mike McGlone states that crypto assets showing divergent strength against stocks near the end of 2021 point to continued digital asset performance in 2022.
"Leading altcoin will outperform Bitcoin in 2022"
Scott Melker predicts that Ethereum will rise above $10,000 next year, followed by $25,000 in 2023. "If you are a technical analyst, it seems that the Ethereum-Bitcoin pair has bottomed out heavily and shows many signs that it will continue to outperform throughout this study," he explains.
– But from a fundamental perspective, we've seen institutional interests, ETF products, and trust products priced in quite dramatically for the leading altcoin.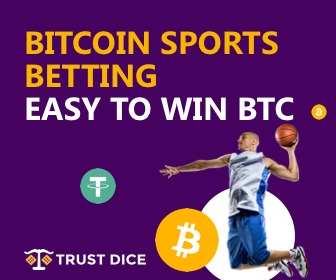 Also, according to Melker, the London Hard Fork has made Ethereum a deflationary asset, bringing it closer to Bitcoin. "So there have been days and weeks where more Ethereum has been burned than mine," the analyst says.
Mike McGlone states that this year has shown how useful Ethereum is when it comes to the digital universe, including NFTs. According to McGlone, Ethereum's current support is $4,000 and this level could act as a key pivot for 2022:
– Ethereum appears in the early days of becoming the collateral of the internet, and DeFi is the epicenter of platforming for fintech and NFTs. Most NFTs are called Ethereum. This means that an expanding ecosystem represents the demand for ETH.
Bitcoin and altcoin market in general
Other trends analysts are excited about in the new year include smart contract, DeFi, metaverse, NFTs and cryptos like Solana (SOL) and Avalanche (AVAX) . "I like to build a basket of assets from every major crypto," said Scott Melker, sharing the following information about his portfolio:
– You have Bitcoin and it's at the top. Then you have competitive tier-1s for Ethereum: Solano, Elrond, Harmony. It's important to take it to the main layer-1, which finds its own main use cases where Ethereum falls short.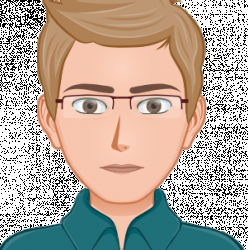 Latest posts by Anders T. Nestin
(see all)