Veteran crypto trader Tone Vays has shared the next critical levels for Bitcoin ( BTC ). The analyst expects BTC to face "final" test levels in late December or early January. Here are the technical level.
Analyst sets this range for death cross
In a new analysis video, Tone Vays said he expects BTC to face its "final" test in late December or early January. The analyst thinks the current trading zone is ready for a death cross:
– If Bitcoin's price is positioned in the $50,000 range and drops back to $48,000 in the next four or five days, this could be a good enough consolidation for a death cross later on. I expect the moving averages (MA) to cross sometime from late December to early January and this will be the ultimate test for Bitcoin's resilience.
A death cross occurs when a cryptocurrency's short-term moving average falls below its long-term moving average (MA), which is traditionally a bearish signal. Vays states that the BTC death cross could occur somewhere in the $52,000 to $54,000 range.
Bitcoin 4-hour chart analysis
Looking at the four-hour chart of BTC, Vays says that Bitcoin has formed a double top pattern, which is a sign of bullish momentum:
– The four-hour chart MRI (momentum reversal indicator) seems to have broken the resistance line, but just like its previous theme, it has hit an MRI peak on the four-hour chart perfectly. Then, the top has not been broken yet at the intra-candle level…
The analyst adds that the double top pattern could be a bullish sign:
– My rule about double tops: Double tops are meant to be broken in reverse. It's a bullish sign that we made it all the way up and matched the second peak.
At the time of writing, Bitcoin is trading at $50,589.25, up 8% from a seven-day low of $45,579.81!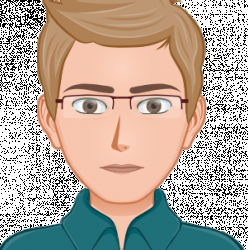 Latest posts by Anders T. Nestin
(see all)