Some coins are not or can be staked but not worth it compared to other altcoin projects. Crypto analyst Ben Armstrong, who has more than a million followers on Youtube, says that these projects do not mean that they cannot be used to generate passive income, and he shares the 4 best altcoin projects to generate passive income with a high percentage of profit.
Why staking?
Before taking a look at the top 4, the analyst explains why the best way to generate passive income is yield farming or no other way than staking. According to the analyst, staking is perfect for beginners because it allows investors to continue building their portfolios without having to transfer more funds from their bank accounts. "The easiest way to put your money to work and you don't need any special equipment to stay in crypto like with crypto mining," explains the analyst.
– You can take out your crypto coins as easily as you put them in. Staking is extremely useful no matter what project or protocol you decide to use.
According to the analyst, the reason protocols and staking pools pay you interest for staking with them is because you help maintain the security and efficiency of their blockchain.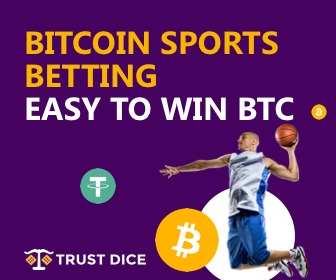 The first popular altcoin Cardano (ADA)
The first popular altcoin on the analyst's list to offer significant ways to help its users generate passive income is staking king Cardano (ADA) . Cardano is a Proof of Stake (PoS) Blockchain platform that says its purpose is to allow 'changers, innovators and visionaries' to bring positive global change. The analyst's assessment is as follows:
– Currently, ADA has a market cap of $47 billion, but almost $31 billion worth of Cardano is staked. A little over 70% of all Cardano in existence. This is why many people are in an uptrend on Cardano even though the downtrend is popular.
The analyst shares the following information: ADA staking is available on many exchanges such as Binance , Kucoin, Atomic Wallet, Exodus, and others. Most exchanges give you around 3 to 5% for staking your Cardano with them.
Cartesi (CTSI) with incredible staking benefits
According to the analyst, if you are looking for a lower-capital altcoin that leaves plenty of room and offers incredible staking benefits to its users, the second candidate Cartesi (CTSI) is Cartesi, the first operating system and Layer-2 solution on the Blockchain, integrating Linux and standard programming environments into the Blockchain. is doing. This allows developers to code scalable smart contracts with a wealth of familiar software tools, libraries, and services. The analyst's assessment is as follows:
– There is a lot of rise in Cartesi, especially in the long term. While CTSI staking is not common on exchanges, you can definitely find a few staking pools that offer huge returns for Cartesi, now available directly on their mainnet.
The analyst shares the following information: There are currently 295 active nodes, each pool earning 2,900 CTSI per block. Projected annual earnings in main nets to stay in Cartesi is 46.7%.
Avalanche is a layer one Blockchain that functions as a platform for decentralized applications and private Blockchain networks. One of Ethereum's competitors, aiming to unseat Ethereum as the most popular Blockchain for smart contracts. It aims to do this by having higher throughput of up to 6,500 transactions per second without sacrificing scalability. The analyst comments:
– Avalanche is known to be the fastest smart contract platform on the Blockchain, and staking with AVAX makes sense because it has the most validators to secure its effectiveness compared to any other PoS protocol.
They currently own 59% of all AVAX in circulation. A big reason why the percentage is so high, according to the analyst, is because they have so many places to risk your AVAX . The most popular among them are Binance, OKEx, Nexo and Avalanche wallet. The analyst reminds you that you can expect to receive a maximum of 11% APY of the stake from the Avalanche wallet.
Latest altcoin Gala Games (GALA)
Gala Games aims to take the game industry in a different direction by giving players back control of their games. According to the analyst, Gala Games' mission is to make 'blockchain games you'll really want to play'. The project wants to change the fact that players can spend hundreds of dollars on in-game assets and countless hours spent playing the game that can be bought from them at the click of a button. It plans to reintroduce creative thinking to games by giving players control of games and in-game assets with the help of blockchain technology. The analyst says the following for the altcoin:
– Since their launch in 2020, they have gracefully made their mark on the scene in a very short span of time. You can stake GALA to 1.5% in Bitrue with unlimited lock time.
Gala includes more play-to-win games with metaverse adventures, and these are great launches for gamified DeFi. The analyst notes that some of the games won't be released until 2022, and advises "so you can buy land for these games and earn passive income."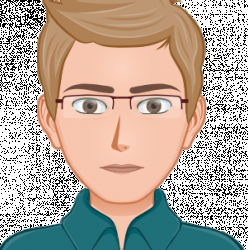 Latest posts by Anders T. Nestin
(see all)